Time Is The Enemy
An ode to Odo in the episode 'Children of Time' of Star Trek: Deep Space Nine.
I was invited to be a part of this stupendously awesome Star Trek: Deep Space Nine fanzine put together by Ali Wilgus. You can buy a PDF of this zine right here and read all the amazing contributions by what is, frankly, an incredible lineup of great and very nerdy cartoonists.
This zine was going to make its debut at ECCC 2020, but it was unfortunately cancelled due to COVID-19 — despite that, the initial print run sold out! Hooray for Trekkies! So right now it's virtual-only, though if you catch me at a con I may still have a few copies left.
My short (made entirely digitally on my iPad) is about one of my favorite DS9 episodes, "Children of Time." So much happens in it and Odo's story is so fascinating — I wanted to imagine what that off-screen time was like, what he experienced in those centuries when the "solids" he knew all were gone.
Excerpt below —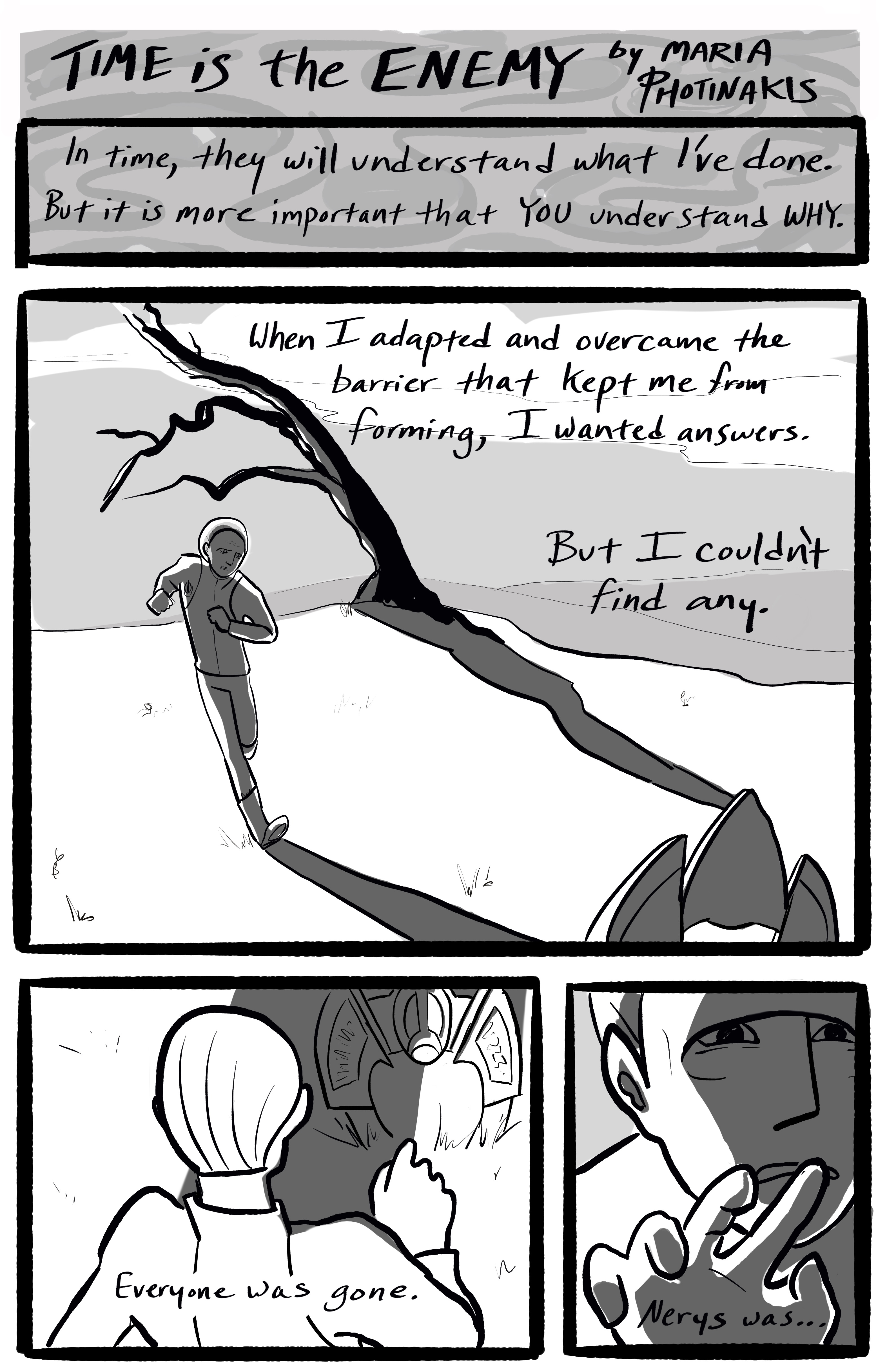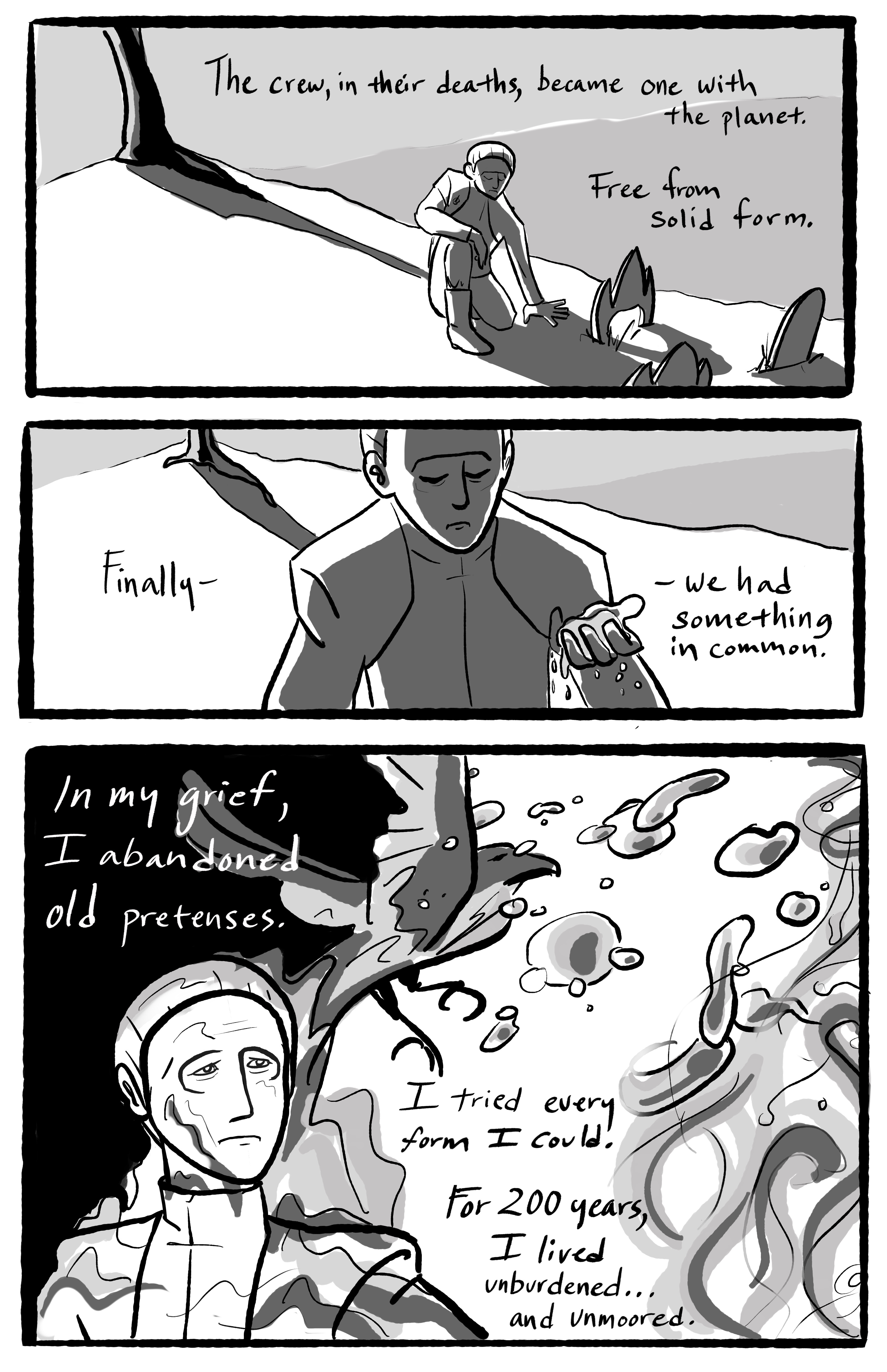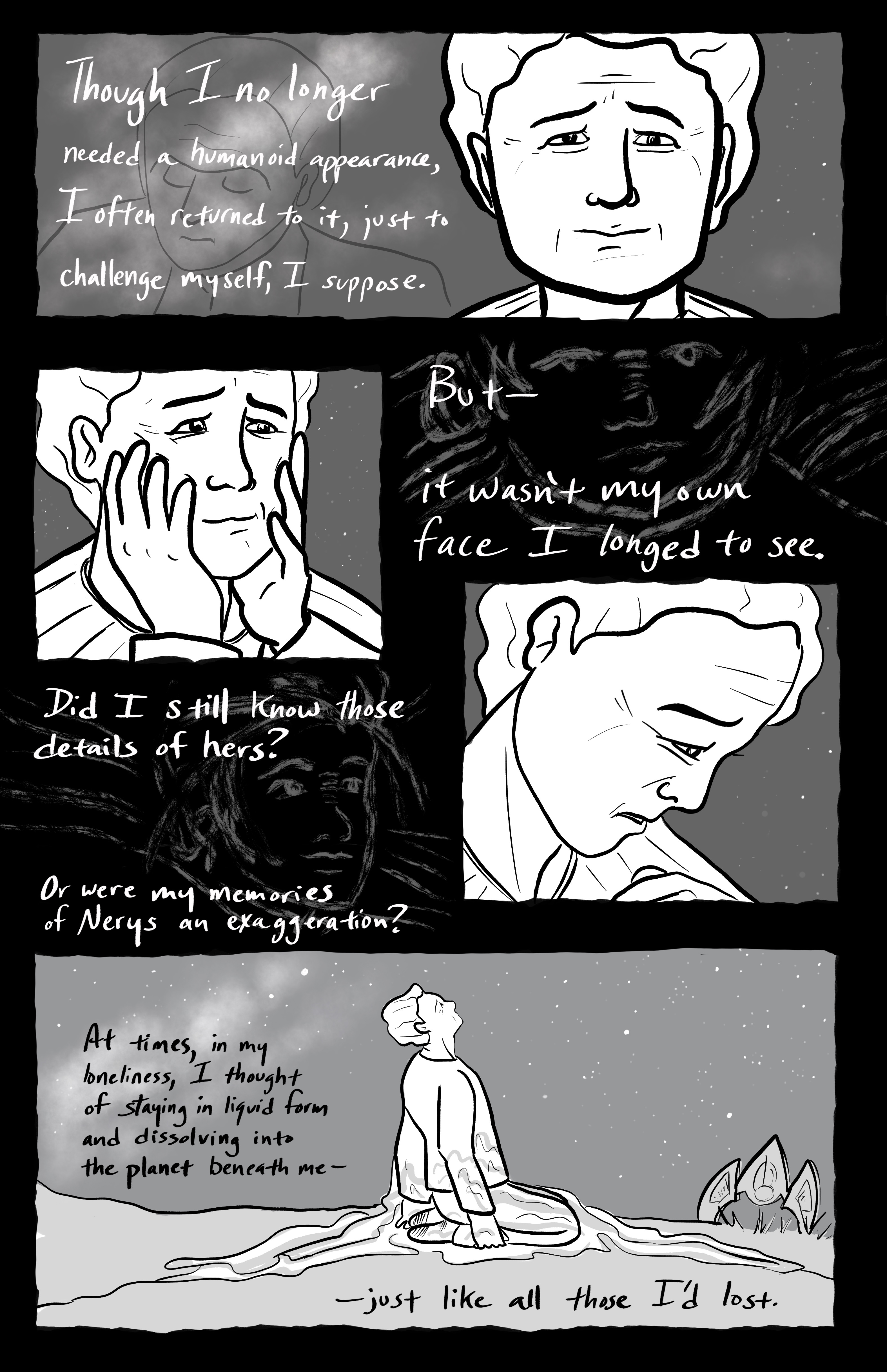 — read the rest of my story and all the other awesome DS9 stories in the zine!
(Also, yes, the title of this short is a reference to the Quantic song.)