Many Drops, An Ocean: A Zine About Climate Change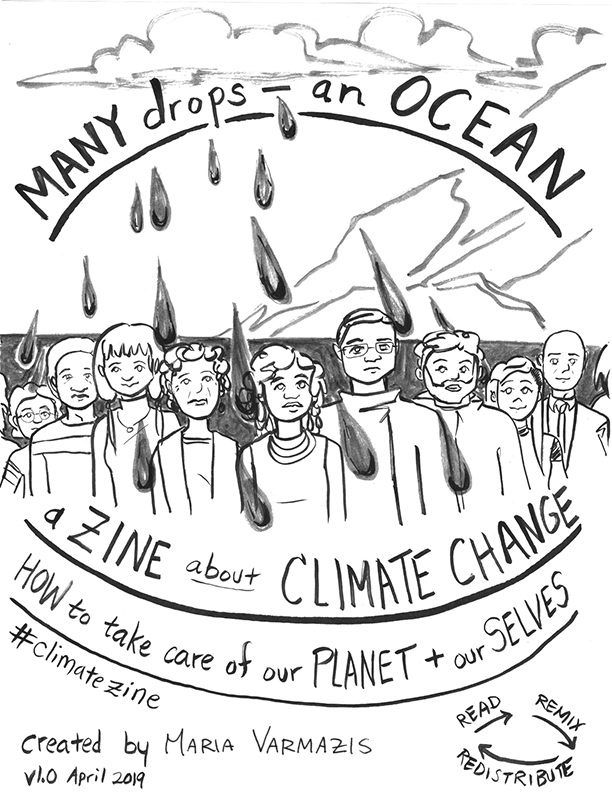 16 pages, black and white.
2019
How to take care of the planet and our selves. #climatezine
This zine is a workbook and a comic book in one. I created this for the 2019 Social Emergency Resource Center (SERC) event in Waltham, MA for a special zine station for folks to take this zine home with them and maybe pass it along to someone else when they're done. This zine is simple basic linework so it could be very quickly and inexpensively photocopied at the local print shop.
In addition to tips on being more green, I also wanted to use the space in this zine to explicitly talk about collective action for climate justice as well as self care in light of the real detrimental effects of climate grief and climate anxiety.
This zine is licensed under Creative Commons license Attribution NonCom ShareAlike 3.0 CC BY-NC-SA 3.0 US, meaning I encourage you to share & remix the zine, please just credit me for the original work and don't use it for commercial purposes.