Extemporaneous Comics Made In Haste With A Typewriter And A Pencil, That's It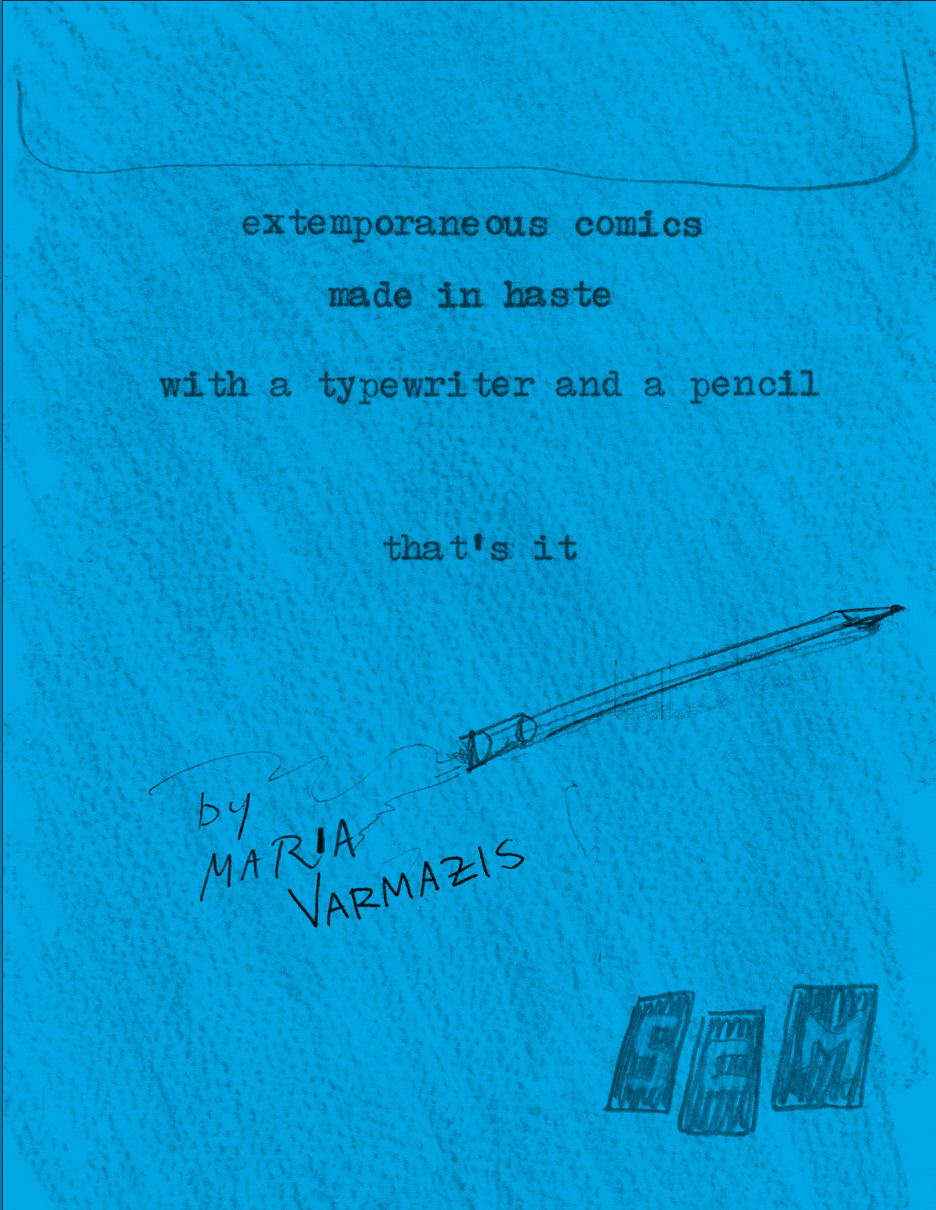 24 pages, black and white.
2018
As the title says.
This book is half poetic experiment, half escape from the isolation and madness that is being a parent to a baby.
With what little time I had during my daughter's naptime (60 - 90 minutes), I would rush to my studio and start typing (on my teal Smith-Corona Cougar) whatever came to mind, and then illustrate it. Grief over my father's death was still fresh in my mind so sometimes he would be the subject of my work, but sometimes it was isolated life in suburbia, my gender and sexual identity, my life with my young child… whatever was burning a hole in my mind that day went on the page.
When I would hear my daughter stirring on the baby monitor, it was time to put my pencil down. Whatever I completed in that time was the entry for that day, and next time I scurried away to my studio I'd make a new entry. After a few months of this, I collected these entries into a booklet.
As the title says… they were extemporaneous comics, made in haste, with a typewriter and a pencil, that's it.